CompuDMS 8.1 is now available for download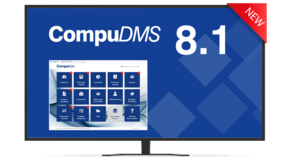 This service release contains a number of user experience improvements along with some minor fixes. Of course we also added some features:
Find keywords fast: The document preview now features highlighting for search results in PDF documents. Quickly identify the document you need and find the text you are looking for by navigating between search results.
The server settings now include a device manager showing all devices that are or were connected with your CompuDMS account: See which devices have access to your account and where your credentials have been saved. For increased security CompuDMS will also notify you whenever a device connects to your account for the first time.
Windows 11 is now supported.
We will be happy to introduce you to CompuDMS in a web demo. Just call us at +49 2203 202080 to schedule a meeting.
Get started with document management with CompuDMS right now: Just download CompuDMS Professional from our web site. The software is free to use with up to 2 users.